WOMEN WHO RUN CHALLENGE: THE BACKSTORY
In 2017, through Women who run (Mujeres que corren), I supported the Unoentrecienmil Foundation to obtain funding for a pioneering study on the benefits of physical exercise in the treatment of childhood cancer, in which dozens of children diagnosed with cancer took part.
During their time in hospital, the children did two or three sessions per week of aerobic and strength training with a specialized instructor, always authorized by their doctors. When the data obtained through the study was analyzed, the conclusions showed that this training:
It is safe.
The number of days of hospitalization is significantly reduced.
It helps preserve heart function (i.e., it has a cardioprotective effect).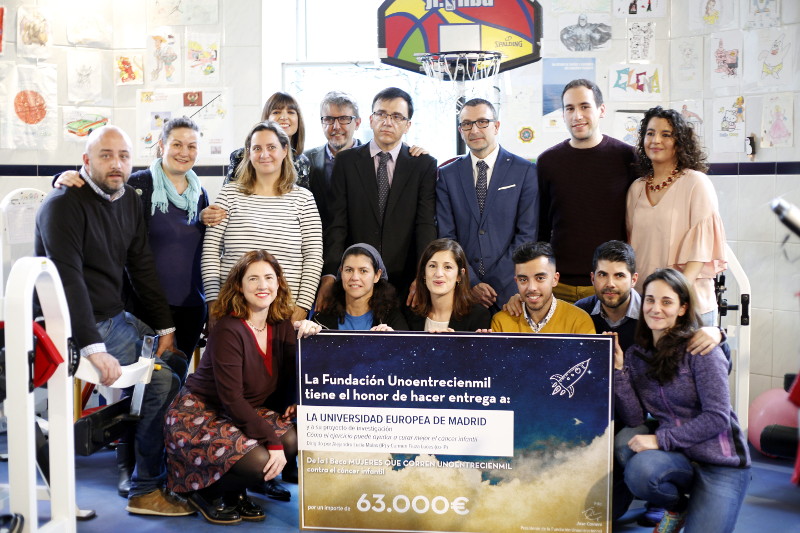 Now we want to go one step further and build a Physical Exercise Therapy Unit at La Paz Hospital in Madrid, where pediatric cancer patients can work on their recovery by exercising in a safe, adapted space, while at the same time this scientific cancer research study continues. In addition, this unit humanizes the time that children spend in hospital and takes them out of the hospital routine.
You can buy your Mujeres que Corren 2021 T-shirt or your solidarity golden laces in the online store or make a donation on the same platform. Then you can go running for kids with cancer any day, any time, in any city. The important thing is that your contribution will help make the dream come true, collaborating to reach our challenge of 50,000 euros for this unit.
In this challenge there is no specific starting point, nor a closing goal, nor do we want to measure times or make rankings. We want the challenge to be met in December to bring us one step closer to the full cure of childhood cancer. And we want there to be many of us running for this great cause!
Don't forget to post your photos on Instagram and Twitter with the hashtags
#unoparatodasytodasparauno, #mujeresquecorren, #unoentrecienmil,
#retomujeresquecorren2021.